International Advanced PhD Course on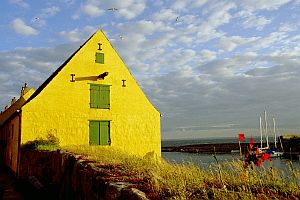 Climate Impacts on the Baltic Sea: From Science to Policy
27 July - 5 August 2009, Nexø, Bornholm, Denmark
---
Venue
The beautiful island of Bornholm, the eastern outpost of Denmark in the Baltic Sea, enjoys a particularly mild marine climate. Bornholm features sandy beaches and landscapes of almost mediterranean flair.
The venue for the course will be the small port of Nexø at the eastern side of the island. Rooms and conference facilities are at the 'Møbelfabrikken' (www.mobelfabrikken.dk), and excursions around Bornholm (by bus) and to the small island Christiansø will be included in the programme. The facilities are close to 'Bornholms lakseklækkeri' (owned by DTU-Aqua and used as an experimental cod hatchery and release facility for stock enhancement) which also will be visited during the course.
More infos on Bornholm here...