Workshop Venue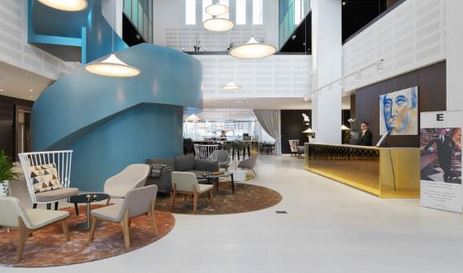 Elite Hotel Ideon
Scheelevägen 27
223 63 Lund
Sweden

www.elite.se/eng/ideon


The Hotel and Conference Centre is located close to the University quarters, within walking distance to the city centre and hotels.
---
Lund
Lund is a city in Skåne, southern Sweden, with about 100,000 inhabitants. Lund has a history dating back to 990, when the viking king Svend Tveskaeg founded the city at the site of the village of Uppåkra. It was later moved by only some five kilometres to its present location, which, on a hill and on the other side of a fjord, granted considerable defensive advantages. Lund is located less than ten kilometres from the sandy shore of the Öresund Straits. From the top of the hill Sankt Hans Backar it is possible to see Copenhagen, the capital of Denmark.

Lund University was founded in 1666. Today it is an international centre for research and education with approximately 39,000 students. Lund University is respected as one of the best universities in Sweden. The culture in Lund is characterized by the large student population and the student traditions. Hence, the city has a young and vivid cultural life with many bars and restaurants.